Products
Shipping Class for Sanitiser collection
Showing all 2 results
We make a lot of different paints, in fact over 300 products. Take a look through the different sections below to see how we can help meet your coating requirements. If you are looking for datasheets or a product list, you'll need to register to download them, then click the link at the bottom of this page.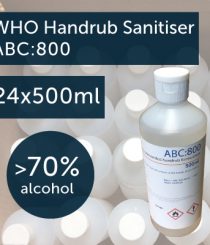 Sale!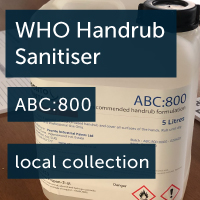 ABC:800 WHO Handrub Sanitiser - local collection
Available in 5 litre refill bottles at a discounted rate for local companies – Professional Use only to order.
Please note – if your billing address is not S40, S41, S42, DE or NG postcodes, we will not be able to accept your order.