Supporting the Heartbeat Community Trust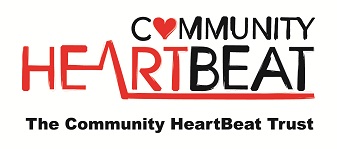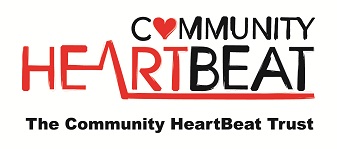 The British Coatings Federation are partnering with the Community Heartbeat Trust and BT to promote the installation of defibrillators in BT phone boxes across the UK.
As an active member of the federation, Pronto were only too happy to help when they heard about the efforts of the villagers of Sydenham in rural South Oxfordshire. There are thousands of BT phone boxes in the UK sitting idle, and by having a defibrillator installed, they could be helping save lives instead.
It didn't take long for the determined village team, led by Gilly Harrison, and assisted by Siobhan McKee and Fiona Kermack, to raise the money required through a variety of fundraising activities including a sexy car wash, well attended quiz and sociable coffee mornings.
This culminated in the grand unveiling of a defibrillator station on January 15th, which is now installed in the disused telephone box in the centre of the village.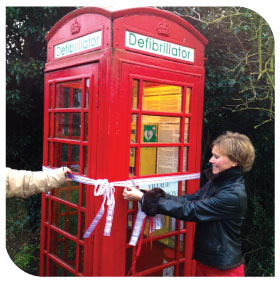 Pronto donated the distinctive red paint for the phone box, Martin Fagan from Community Heartbeat Trust, one of the key coordinating charities gave excellent advice and steered the village organisers through the process.
Following a Cardiac Arrest the chance of survival decreases by 23% per minute. It is therefore very important medical treatment starts as soon as possible.
The UK Resuscitation Council suggests a defibrillator should be available wherever medical treatment is more than 5 minutes away. In practical terms this means most rural locations in the UK.
Communities can adopt a phone box from BT for only £1, and work with the Communities Heartbeat Trust to install a life saving defibrillator. The British Coatings Federation can supply gloss and undercoat worth £75, free of charge to every community that adopts a phone box from BT with the intention of installing a defibrillator.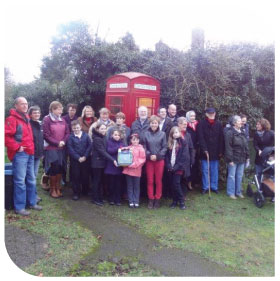 For further details on the scheme for free paint, take a look at the BCF website, or please contact Alison Brown at the British Coatings Federation, email alison.brown@bcf.co.uk, tel 01372 365989