Pronto shortlisted for 3 BCF awards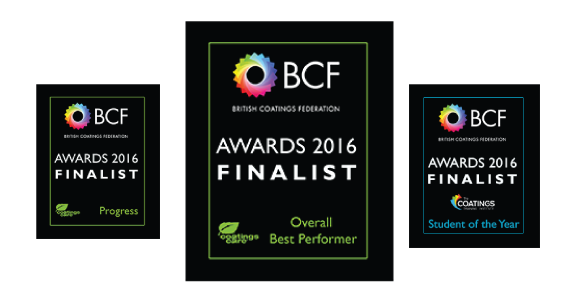 Pronto are proud to announce we have been shortlisted for 3 awards at the upcoming BCF Awards Dinner to be held on Thursday 24th November at Cottons Hotel & Spa in Knutsford.
James Skliarsky has been nominated in the Student of the Year category. He achieved excellent exam results whilst working through his Coatings Training Institute modules and we are delighted with his progress.
The company itself has been shortlisted for the prestigious Coatings Care Best Overall award, and also the Progress award in recognition of our factory statistics. Operating from a purpose built site, we have won the main award 3 times in the past and are humbled to be recognised again. It is testament to all the team that we continue to work efficiently and with due consideration to the environment.
Congratulations to all the other shortlisted companies, fingers crossed for a great evening!