Product Portfolio now available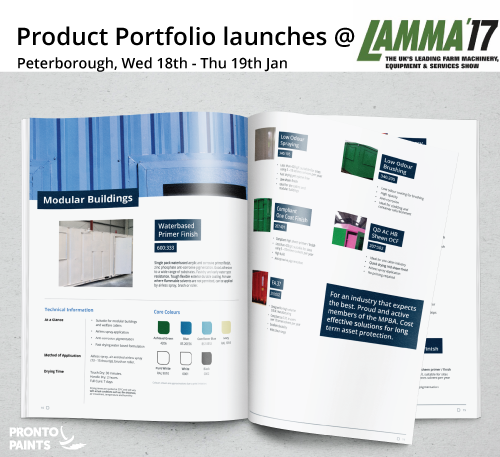 Pronto Paints are proud to announce the availability of our first ever Product Portfolio.
Manufacturing 300 different products for many differing industries presents a challenge in itself when curating a portfolio. Rather than attempt to list every last coating, it focuses on our most popular coatings and market sectors, highlighting key points and features to enable a quick and convenient understanding of our range.
Also included in the portfolio is a handy guide to ISO 12944 for steelwork and PG6/22 for industrial users. Work is well underway on a revised Product Chart to accompany the portfolio.
Available now from our sales team as a 48 page book, or on the online shop as a PDF. We will be using our stand at Lamma 17 to officially launch the portfolio, along with the chance to win an amazing prize.