Pronto Paints' Managing Director David Beckford becomes BCF's new president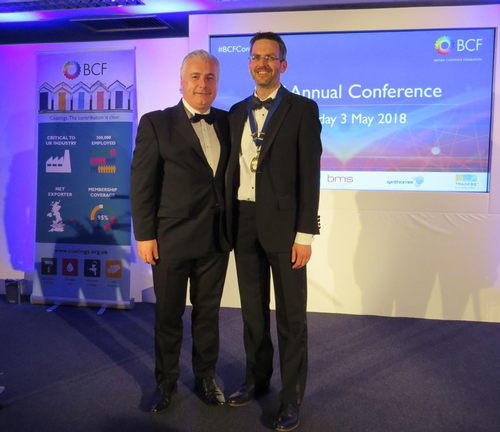 This week was an exciting week for Pronto Paints as Managing Director David Beckford was officially appointed as BCF's new president.
David took over as the organisation's president from Vincent O'Sullivan of PPG Architectural Coatings, at BCF's May 2018 Annual Conference and Gala Dinner in Oxford. David has served as vice president of the association for the last two years.
Commenting on his new role David said:
'The coatings industry faces a number of challenges, including the uncertainty surrounding Brexit, the defence of TiO2 and continued pressure on raw material prices. It's in times like these we need our trade associations, and I know BCF will continue to work hard on our behalf to ensure that we have the support and knowledge to be able to adapt accordingly, so that we continue to grow and prosper as an association and industry.'
For the full details see BCF's press release