Pronto adds gloss finish to Half Marathon Wellbeing Challenge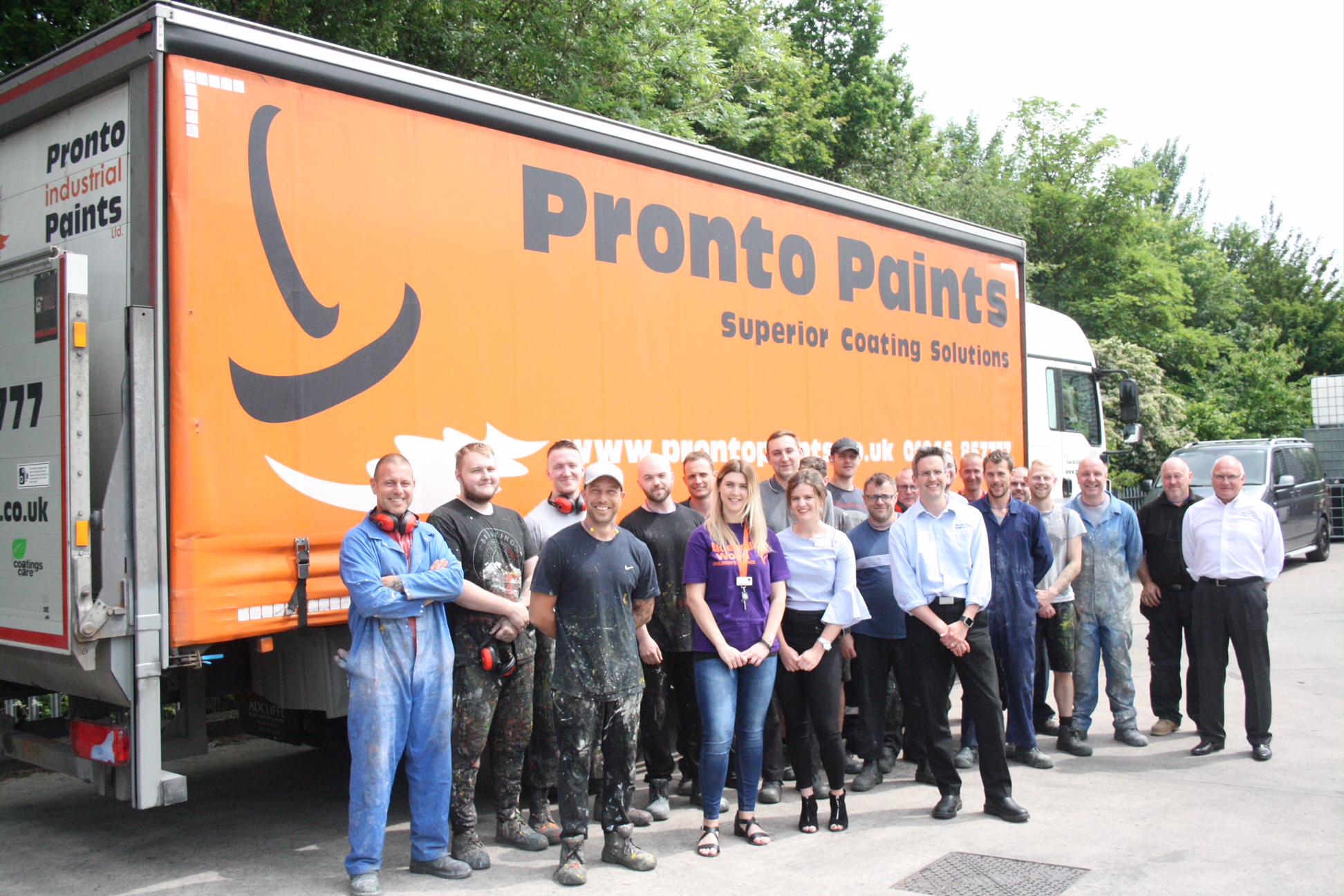 Pronto Paints is delighted to have partnered with our local Half Marathon, the Redbrik Chesterfield Half Marathon, which is set to take place in October this year.
We will be sponsoring the Redbrik Chesterfield Half Marathon Wellbeing Challenge, a community and workplace challenge-based activity which is new to the event in 2018.
Priced at £80 for a group entry, the Wellbeing Challenge, which is aimed at community groups and local businesses, includes two entries into each of the Half Marathon's events – the 1km Fun Run, the Peak FM Five Mile Run and the 13.1-mile Half Marathon.
The Redbrik Chesterfield Half Marathon has enjoyed a successful rejuvenation following an inaugural revamped event in 2017. More than 800 people entered last year, with organisers hopeful of a four-figure turnout in 2018.
Our Managing Director, David Beckford added: "We're very proud to be supporting the Redbrik Chesterfield Half Marathon after a hugely successful event in 2017.
"As a community-focused organisation, supporting mass participation community events is in our company ethos – we're a family-run, long-established business and wanted to get involved.
"We've gone from being a one-man team back in the late 80s to a team of 37 producing three million litres of industrial paint each year – and we look forward to contributing towards the Half Marathon enjoying growth of its own this year."
John Timms, events director at Redbrik Chesterfield Half Marathon organisers MLS Contracts, said: "We're delighted to have the Pronto Paints team on board, they're a renowned Chesterfield business with community roots so are a natural fit for the Redbrik Chesterfield Half Marathon.
"The revamped Half Marathon was such a huge success in its first year, we're hoping to build on that in 2018 and really kick on, making this the region's biggest mass-participation event."
The event is raising money for two inspiring local charities; Ashgate Hospicecare and Bluebell Wood Children's Hospice.
For more information visit www.redbrikchesterfieldhalf.com.
Photo caption: Industrial paint manufacturer, Pronto Paints, have been announced as the latest partner of the Redbrik Chesterfield Half Marathon.