6 good reasons why companies should be focusing on their employee mental health and wellbeing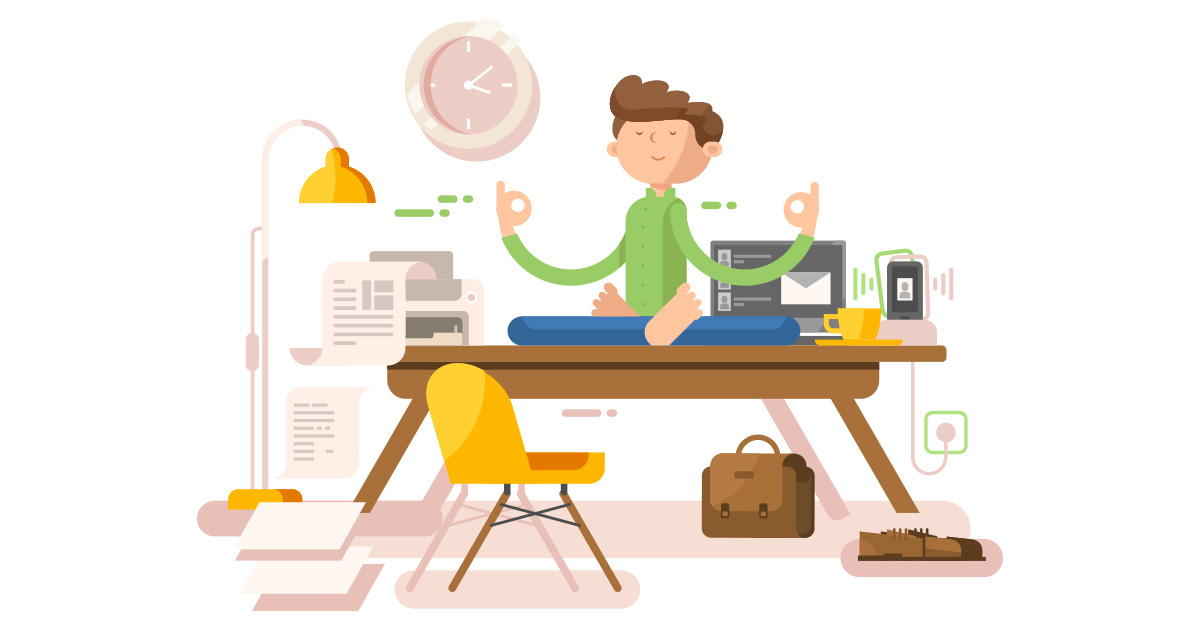 Although there has been a lot of conversation around mental health in the UK over the last few years, discussing mental health in the work place still holds a stigma. In fact, 92% of people who suffer from mental health issues don't want to mention it at work for fear that it would negatively affect their career.
This stigma could be down to the fact that most companies are not open to discussing mental health. For example, only 8% of companies in the UK proactively do something to help their employees' wellbeing and mental health. But with 77% of employees experiencing symptoms of poor mental health at some point in their lives, should this not be a priority?
Here are a few reasons why more companies should focus on their employee wellbeing.
Improve productivity
Currently only 2 in 5 employees are working at peak performance in a given company.
This lack of productivity is mainly due to distractions because of wellbeing issues, including poor mental and physical health. For example, studies have demonstrated that employees who smoke, don't eat healthy diets and don't exercise are those who suffer from presenteeism the most.
By focusing on employees' wellbeing and helping them to improve their lifestyle and mental health, companies could motivate their workforce by eliminating some of the main causes of distraction.
Improve workforce happiness
Providing wellbeing-focused perks could help employees feel more satisfied and overall happier in the workplace. And happy employees produce better work.
Additionally, discontent staff tend to distract their coworkers whereas happy employees attract like-minded people to the business and create a positive culture. Keeping everyone content will avoid creating waves in your workforce.
Team spirit
It has been proven that there is a direct correlation between physical activity, wellbeing and mental health. Leading an active lifestyle will help employees feel high spirited.
Organising activities through the workplace will initiate staff to keep active, which in turn will improve their wellbeing as well as help boost team moral.
To promote corporate wellbeing, this year we have sponsored the Chesterfield Wellbeing Challenge – The Pronto Paints Wellbeing Challenge – taking place on the 21st October 2018. This is a corporate group challenge whereby companies need to put forward at least 6 employees to run per team. To complete the challenge each team must have 2 people in each of the following races: Redbrik Chesterfield Half Marathon, 5 Mile Challenge and the Fun Run.
This year Pronto Paints have put forward two Pronto Paints teams to participate in the challenge. So far 4 of us are running the full half marathon, 7 of us doing the 5 miles and 3 in the fun run. We also have 5 additional family members joining the Pronto Paints teams. To sponsor us please click here.
Loyalty
Rewarding employees and offering them perks such as gym memberships or sports days out will boost their loyalty.
The feeling of being looked after will keep employees motivated week-on-week, making them feel positive and more loyal towards the company.
In this day and age where millennials stay on average 3 years at a job, perks which persuade employees to stay on longer can only be beneficial.
Helps with recruitment
Potential candidates are increasingly looking for companies who offer them good perks as well as a good salary. This is especially prominent for the millennial generation. In short, offering interesting perks focusing on wellbeing will help you attract the best candidates.
Long-term insurance
Unhealthy behaviours slowly become long-term health issues that may detriment your employee's ability to work.
As mentioned previously 77% of employees experience symptoms of poor mental health at some point in their lives, so creating workplace initiatives to help your employees improve their mental health could mean avoiding future issues such as early retirements or hefty insurance claims.
To conclude, helping your employees keep active and ironing out any unhealthy behaviours has numerous benefits for the individuals and for the company. Not only will it improve the overall staff productivity, it will also create a more positive culture for all to enjoy. Looking after your employees' wellbeing could also save the company money in the long run by avoiding early retirements, insurance claims or simply the costs associated to high staff turnover.