How SMEs can help improve their employees' mental wellbeing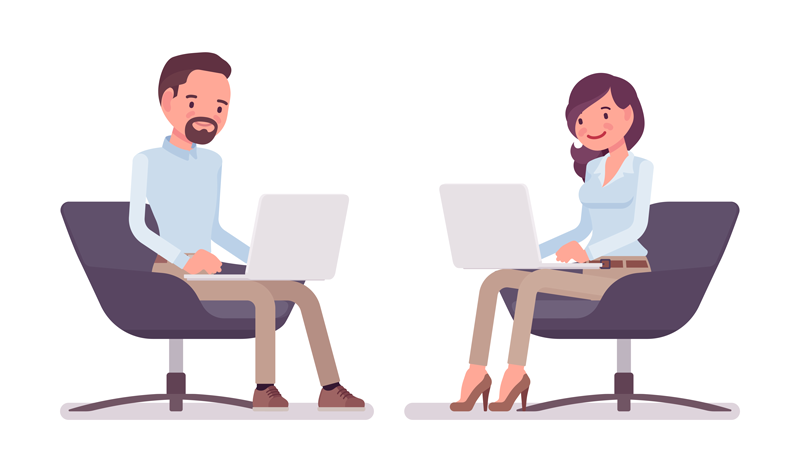 We spend over a third of our lives at work and having a fulfilling job with a supportive work environment can be a huge benefit to our mental wellbeing and life satisfaction. However more than a third of UK employees say their working environment is having a negative effect on their mental state of mind, and one in two feel that their workplace 'does not manage mental health issues well'.
Only 8% of companies in the UK proactively do something to help their employees' mental wellbeing, whilst a report by CALLCARE reported that 45% of all working days lost were caused because of ill health related to stress.
Westfield Health executive director Dave Capper states that 'Not only are workers reporting that their place of work is impacting negatively on their mental state of mind, but the majority (63 %) are also calling for employers and employees to share responsibility and to do more to manage mental resilience and mindfulness in the workplace.'
Clearly a lot needs to change in the way both employers and employees are dealing with mental health issues. Here are some ways your business, small or large, can help improve and positively support employees mental and wellbeing in the workplace.
Review employees' current views and feelings
Before setting up policies and procedures it is a good idea to investigate how your employees are currently feeling about their mental health and the way the business handles any issues.
A great way to do this is to create a survey, which can be filled out anonymously. Questions could include: How do you feel about your mental wellbeing, in the workplace and at home? Do you feel your managers and colleagues support you as they should? Is your workload manageable or do you sometimes feel overwhelmed? Is there anything you suggest your employees could do to improve your mental wellbeing or be more supportive?
Getting an insight into how your employees are currently feeling, will help gauge the mental wellbeing of your workforce, so you can highlight and focus on where to improve.
Create a culture that supports staff to be open about their mental health
Mental health has been spoken about a lot in recent years, with many campaigns to attempt on reducing stigma. However there is still a long way to go. 92% of people who suffer from mental health issues don't want to mention it at work for fear that it would negatively affect their career.
A way to begin tackling these issues is for managers to regularly catch-up with team members to see how they are doing and feeling, in the workplace and their personal life. During a one to one meeting employees are more likely to speak out about any problems they have.
Also bringing up the subject of mental health at a team meeting, and reassuring employees they can speak to you if there if anything bothering them, can creative a positive supportive environment in the office, proving there is no discrimination and creating a judgement free zone.
Create a suitable office environment
Seeing as employees spend at least 8 hours a day in the office, it is important that the office is a relaxing and comfortable environment to be in. One key element in creating a nice office environment is the lighting; a bright open space with natural light can make employees feel more relaxed and positive.
A report by SHRM has shown that having a poorly ventilated, hot or cold office can negatively affect mental health as-well as decreasing employees' productivity.
If possible a great idea to help employees have a break and refresh their mind is to have a breakout zone. Create a communal area where staff can socialise, sit down and have a coffee, read a magazine, and step away from their computers and desks. According to Fresh Business Thinking, breakout zones are one of the best contributors to a happier, stress-free workforce.
Allow flexibility within the office
Placing importance on employee's work-life balance can hugely improve mental health and wellbeing. The Real Business states that around three quarters of UK employees claim that flexible working benefits would make a job more appealing. Long unflexible hours, and constant pressure can be detrimental to stress and productivity levels.
Introducing flexible working hours can be an extremely successful way to help employees be more productive and improve their mental health. For example, if an employee needs to book a doctors or counselling appointment, put procedures in place to ensure they are perfectly in their right to do this as-long as they make the time back, or if an employee is suffering from stress, allow them a 2-hour lunch break or to arrive and finish an hour early to fit in some exercise. Flexible hours can benefit employees and businesses alike.
Ensure staff can cope with the workload
All businesses expect a high level of productivity from all their colleagues, and due to this, many employees nearly always have a substantial workload that they might be feeling overwhelmed with.
Encourage employees to speak up and ask for assistance if they are struggling with the workload or are feeling stressed and overwhelmed. You could offer extra training if they are finding something hard, and debriefing sessions after difficult projects, to check how the team are coping and feeling with the tasks at hand.
Ensure your team prioritise the most important work at the start of the week, get this done to a high standard, instead of getting everything done but of a lower standard. If need be you can choose to out-source work if you really feel that the team can't deal with workload.
Peer support and buddy systems
Introducing a buddy system to your business can be extremely beneficial to the business and individual's mental wellbeing. Often companies have a buddy system for new employees, ensuring they have someone to talk to and advise them, which is very important in the first few weeks of starting a new job.
The buddy system can also be transferred to all employees in the workforce, whether they have been there 3 weeks or 3 years. Sometimes going to a Director or Manager can be a lot more intimidating than speaking to someone at your own professional level, which is why a buddy system can be a great way to create support.
To conclude, research consistently shows that when employees feel their work is meaningful and they are valued and supported, they tend to have higher wellbeing levels, be more committed to the organisation's goals and, importantly, they perform better too.
Smart employers know that it is vital to have a healthy and happy workforce, and although managers and business owners aren't expected to be mental health experts or deal with these issues on their own, measures highlighted above can help prevent or improve your employee's mental wellbeing.
The Pronto Paints Wellbeing Challenge – taking place this Sunday. This is a corporate group challenge whereby companies need to put forward at least 6 employees to run per team. To complete the challenge each team must have 2 people in each of the following races: Redbrik Chesterfield Half Marathon, 5 Mile Challenge and the Fun Run. This year Pronto Paints have put forward two Pronto Paints teams to participate in the challenge. We are raising money for Ashgate Hospicecare and Bluebell Wood Children's Hospice. Any donations would be welcome – our donations page.