Is minimum wage a thing of the past?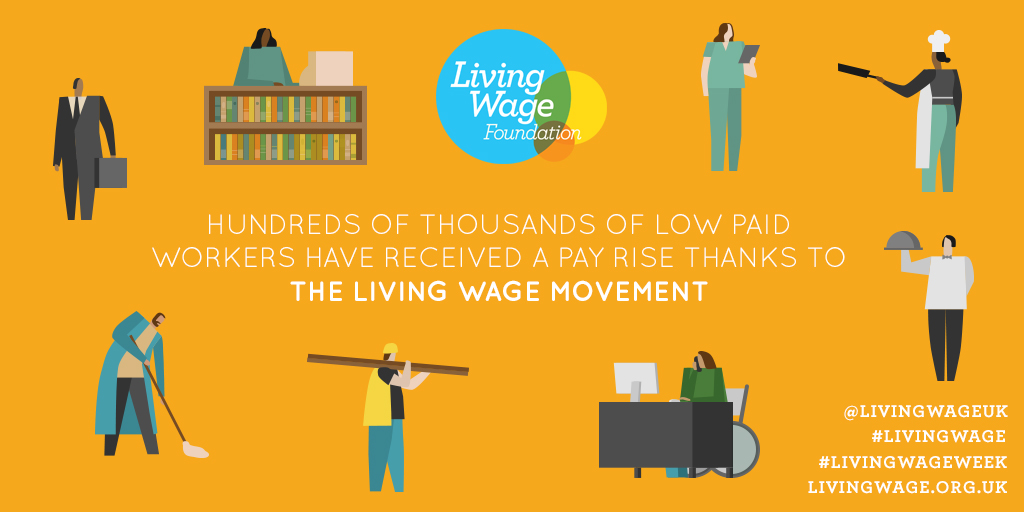 As it's Living Wage Week this week we look at why companies should be moving away from paying their staff the minimum wage.
Whichever industry you are in, all businesses' goals are ultimately the same – to maximize profits.
Consequently, many companies have resorted to paying their employees the lowest wage possible, as they believe this is the most cost-effective solution.
Almost all workers in the UK are entitled to be paid at least the National Minimum Wage – or the National Living Wage if they are 25 or over. Yet, with the UK's minimum wage currently at £7.38, and the national living wage at £7.83, The Living Wage Foundation claim that an extra six weeks work is required to cover basic living expenses, due to national minimum wage still failing to cover basic living costs. As a result, from Monday the new Real Living Wage is £9 / hour, and £10.55 / hour in London.
Employees on a minimum wage tend to be unhappy with their pay, and don't perform to their full potential. Ultimately, this has a negative effect on the overall business' performance. These companies also tend to have high staff turnover, costing the company more to hire and train new staff than it would if they increased pay and worked on their employee retention. Taking all these factors into consideration, the minimum wage is not a cost-effective solution.
If you want your employees to perform well, businesses need to take their happiness and health into consideration.  With more and more companies realising this and the importance of employee satisfaction, will the minimum wage eventually become a thing of the past?
Here at Pronto Paints we are a firm believer in treating our staff with the respect and appreciation they deserve. In October 2014 we joined 4,400 businesses in becoming Real Living Wage Employers, all of whom think their staff deserve a fair day's pay for the work that they do.
Here are a few reasons why we think it is so important to pay staff more than just the bare minimum:
Money motivates people, therefore paying the Real Living Wage is cost-effective for the business. It increases employee morale, productivity, and motivation, all of which are extremely important in any position. In fact, research shows that happy employees are about 12% more productive.
On the other hand, not paying employees above the minimum wage can decrease employee morale, which consequently increases staff turnover. In a recent survey, 75% of Real Living Wage employers claimed that it had increased motivation and retention rates of their employees. These companies were able to save on recruitment costs and training costs.
Additionally, unhappy employees become disengaged in their jobs, which results in them becoming much more prone to making errors.
Paying more than competitors and other local businesses increases your chances of hiring the best staff. 64% of companies say that paying their employees the Real Living Wage has differentiated them from other companies and competitors in the industry when it came to recruitment.
Paying the Real Living Wage improves your companies' brand and helps attract new prospects and customers. Many companies worry that paying their staff higher wages could result in them increasing prices in order to stay competitive. However, many customers favour a company who treats their workers fairly. So much so that 86% of companies paying The Real Living Wage say that it has improved the reputation of their business.
Will minimum wage soon be a thing of the past? Ultimately, it is up to every individual company how much they decide to pay their employees. However, considering staff spend a third of their lives in work, it is extremely important that they feel appreciated and respected, which will, at the end of the day, reflect on how well they do their job, and how well your business thrives.
If you agree with Pronto Paints and feel that employees deserve more than the minimum wage and you want more information on the Real Living Wage, follow this link.