Impressive effort from St Peter & St Paul School taking part in The Pronto Paints Wellbeing Challenge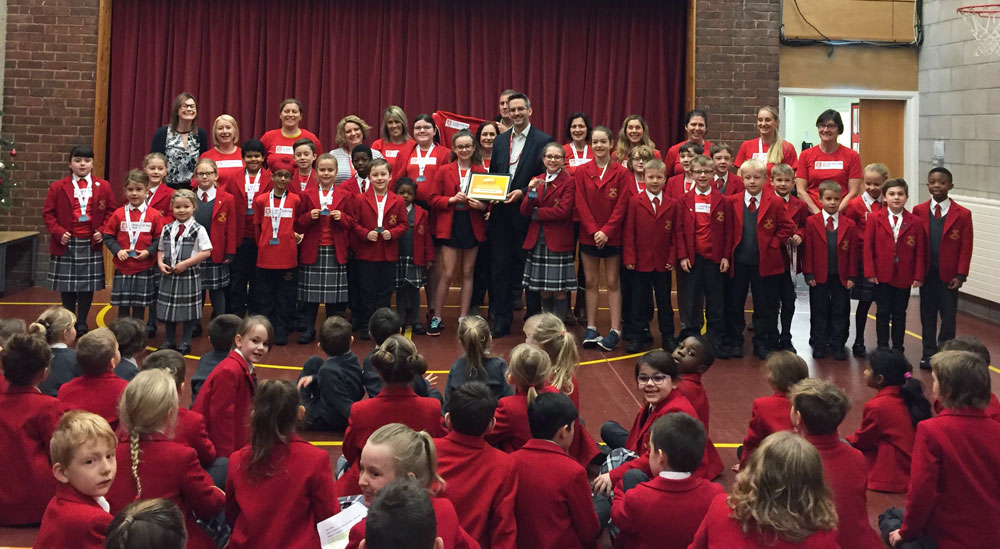 Last Friday the Managing Director of Pronto Paints, David Beckford, made a special visit to St Peter & St Paul School to personally hand over their Wellbeing Challenge Certificate during their weekly assembly.
The Pronto Paints Wellbeing Challenge, sponsored by Pronto Paints, took place in Chesterfield on the 21st October 2018. To enter, each team had to have at least two people run the Redbrik Chesterfield Half Marathon, two people run the 5 Mile Challenge and two people run the Fun Run.
St Peter & St Paul School not only got six people to participate, they managed to convince an impressive 76 runners to take part! Their team included a mix of pupils, teachers, staff and parents of the school. They even set up a dedicated running club, the #teamSPSP running club, and trained together every Monday after school prior to the event. On the day of the run the pupils took part in the fun run sporting red #teamSPSP t-shirts, and the adults took part in either the 5 Mile or Half Marathon race.
Sophie Edmonds, the school secretary added:
"Our team of 76 runners did everyone proud on the day. Some of the adults haven't run since being at school and so this was a real challenge for them. However, they rose to it, trained hard and ran with a smile on the day!"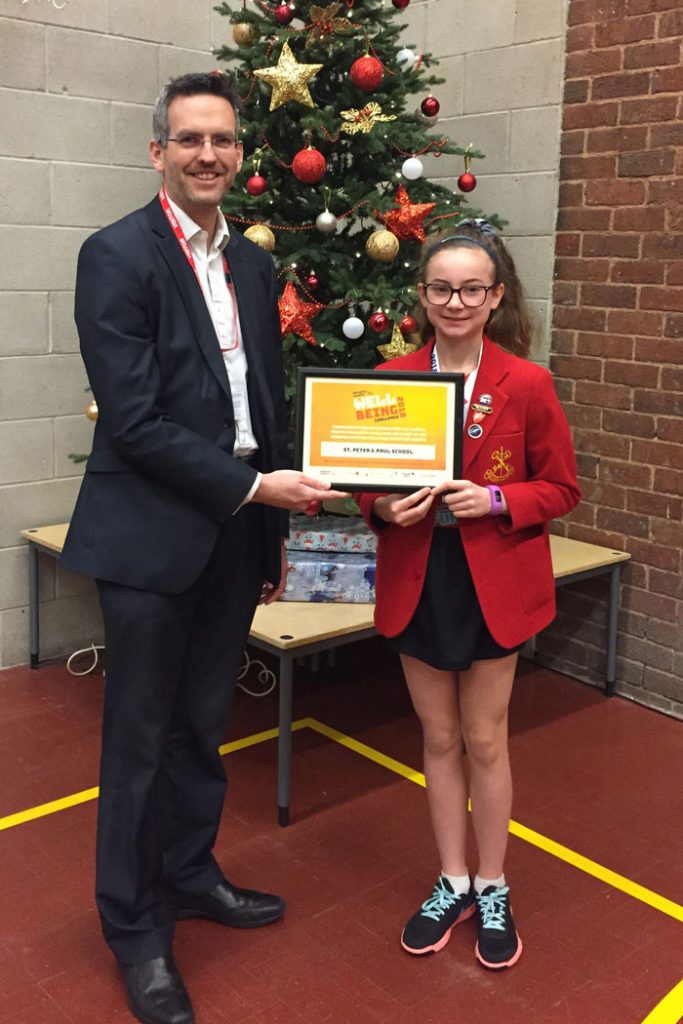 The school team's overall aim was to raise £5,000 for the local children's hospice Bluebell Wood Children's Hospice. And their fundraising doesn't stop there. They will be continuing to raise money for the charity throughout the school year, hosting several events and cake sales.
Pronto Paints is very impressed by all their running and fundraising efforts – well done St Peter & St Paul School!
Meanwhile Pronto Paints has agreed to sponsor the wellbeing challenge again next year. For 2019 the challenge has been simplified and teams no longer need two runners running in each race. Instead, all six runners per team can run in whichever race they wish. St Peter & St Paul School has already agreed to participate in the challenge again next year. We look forward to supporting team #teamSPSP again.