Now closed – Area Sales Representative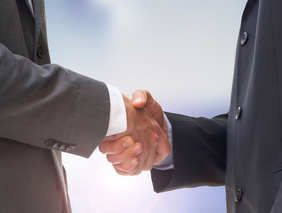 Please note – this vacancy is no longer open for applications
Due to continued organic growth, a vacancy has arisen for an Area Sales Representative to work south of our factory in Chesterfield.
Ideally based in the Midlands or South Midlands region, you will be selling a wide range of industrial coatings, being responsible within the sales team for looking after our existing customer base and helping develop opportunities at new accounts.
The ability to learn, communicate effectively at different levels, and work well in a team environment are essential.
The role would suit a likeable professional who can demonstrate the following skills :
·Developing working relationships with customers at boardroom and factory levels
·High degree of self- motivation & self-confidence
·Need to be able to produce accurate daily reports and update CRM package
·Previous experience of selling industrial products to industrial manufacturers and professional contractors would be advantageous
·An understanding of paint systems would be an advantage
Salary is c£29k depending on experience, with min OTE 35k if the team achieves objectives for 2019/20. Package includes Company car, generous defined contribution pension scheme, laptop and phone.
Please note the job will involve a lot of travel including nights away visiting customers and regular trips to the factory for training and personal development.
To apply, please visit
https://www.totaljobs.com/job/area-sales-representative/pronto-industrial-paints-ltd-job84610424
Further details and questions
jobs@prontopaints.com