Introducing Mollie, our new Marketing Intern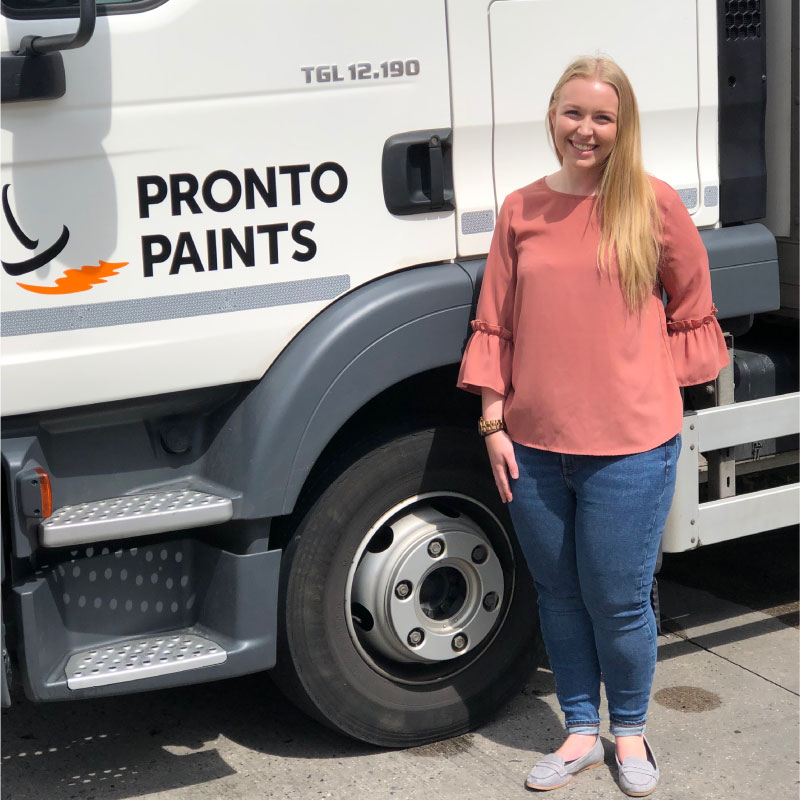 Pronto Industrial Paints Ltd are thrilled to announce this appointment of Mollie Brown as our Summer Intern for 2019. Working in our marketing, administration, laboratory and production departments to gain industry skills and experience. This is a new occasion for our company as we seek to support up and coming business individuals from our local community.
Mollie is currently a second-year undergraduate student studying towards a BA in Advertising and Marketing. This will provide Mollie an insight into what it is like to work for a small manufacturing company whilst acquiring beneficial skills and experience for her future career.
Speaking about her new summer role, Mollie said "I am very grateful and excited to be given the chance to work for a successful company from my hometown. I am very eager to learn and enhance my skills by working alongside talented professionals from the business industry"
Commenting on the new appointment, Managing Director for Pronto, David Beckford, expressed " I've wanted to engage with Universities for a while now, and the Marketing Internship is the first step of a program to help find the next generation of talent. Having beaten over 100 applicants to the position, and impressing at interviews, I'm confident we've found the next star and look forward to working with Mollie this summer on various projects."