Pronto Paints celebrates thirty years of continuous coatings service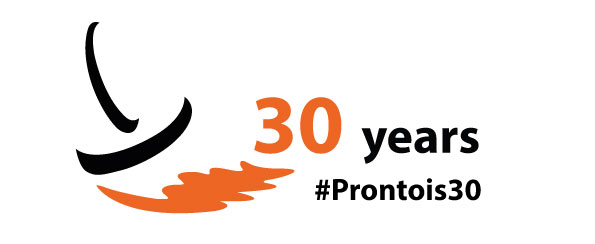 August 2019 marks the 30th anniversary of Pronto Paints trading as a specialist industrial coatings manufacturer.
Terry Harris, our founder, spotted the opportunity for 'one coat' finishes and established the business in Chesterfield in 1989. It is part of the Pronto folklore that the very first customer orders were made in a barrel and stirred by hand with a chair leg.
Whilst we maintain a steadfast commitment to personal service, things have evolved significantly from recycling furniture for use on the shop floor.
Notable milestones include becoming a limited company in 1994, relocating to a purpose built 20,000 sq. ft facility in 1998, increasing to our now 81,000 sq. ft across 2 sites in 2019 and three BCF Coatings Care award wins.
In that time, we've also invested significant sums in new equipment to improve our processes, allowing us to increase our capacity to 36,000 litres a day.
We've launched new products like ST1Ktop and opened entirely new markets, bringing superior technology and service to customers with exacting standards.
We've diversified our customer portfolio and delivered growth while we did it, investing in dedicated sales and account management teams.
"Everything starts and ends with our customers" said David Beckford, Managing Director.  "Some of our customers really have been with us from the beginning."
We'll be releasing news every week through August 2019 to celebrate our #30thAnniversary at www.prontopaints.com and you should join us on Twitter (www.twitter.com/prontopaints) as we pay tribute all month long to other ground breaking products, initiatives and innovations that changed the world after being introduced to the world in 1989.