Pronto 30th Anniversary: What was it like growing a coating business in the 2000s?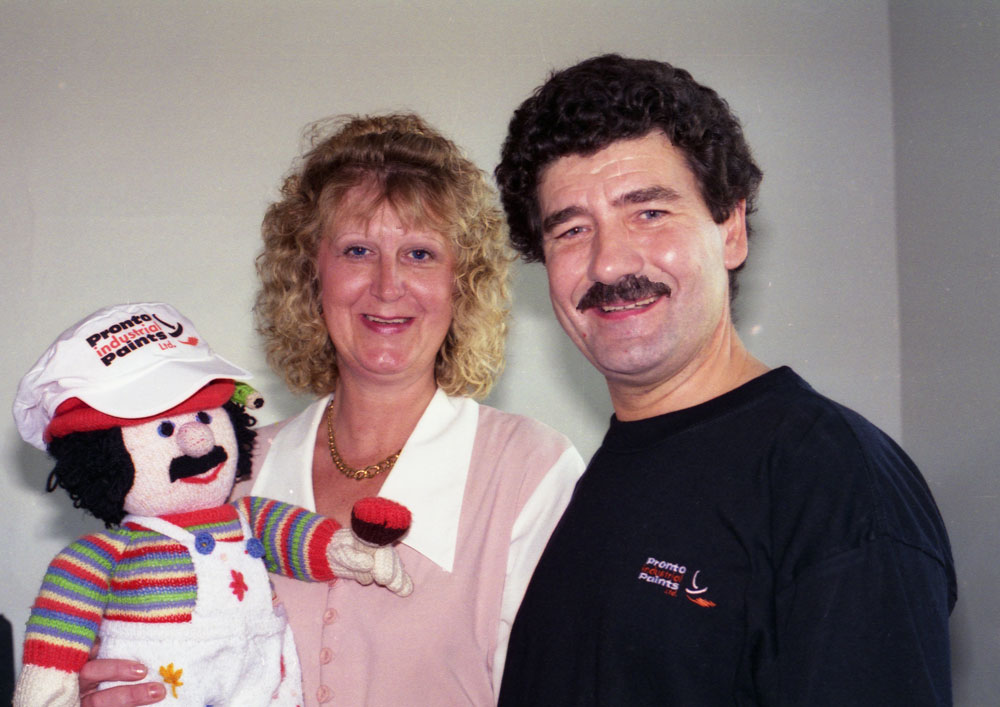 Throughout the month of August, we're celebrating the 30th anniversary of Pronto Paints trading as an industrial 'one coat' specialist manufacturer.
Our founder, Terry Harris, saw the opportunity for a 'one coat' finishes specialist and started the business in Chesterfield in 1989. But what did it take to grow a coatings business in the 2000s?
The new Millennium brought in widespread usage of the Internet and Emails, Pronto were among the first firms to establish an online presence with a website that saw David join the business fulltime in 2001.
Pronto was presented with numerous opportunities throughout the 2000s, categorised by the company's movement into a variety of niche but lucrative sectors. Fighting fluctuating market forces, Pronto extended an already diverse customer base by targeting difficult to supply markets.
These moves into sectors like linemarking proved worthwhile because customers required very specific coatings that very few manufacturers were able to provide either in terms of the necessary volumes, short leadtimes and colour range. It paved the way for R&D developments that have led to five-minute touch dry Epoxy Ester roadline for roads, car parks and airfields, a market leading product.
A large expansion in 2002 doubled the production facility to 20,000 sq. ft. As a result, Pronto ended the decade with supply capacity for over 1m litres a year.
2008 was a difficult year though as we lost Terry. He'd been ever present within the business for nearly twenty years and to many longstanding customers was their main connection to the company. At this time his son James took more involvement in the business, working alongside David to consolidate the business and rebuild for growth that would come in the next decade.
We're releasing news every week through August 2019 to celebrate our #30thAnniversary at www.prontopaints.com. Join us on Twitter (www.twitter.com/prontopaints) as we pay tribute all month long to other ground breaking products, initiatives and innovations that changed the world after being introduced to the world in 1989.
#ProntoIs30