Pronto 30th Anniversary: The last ten years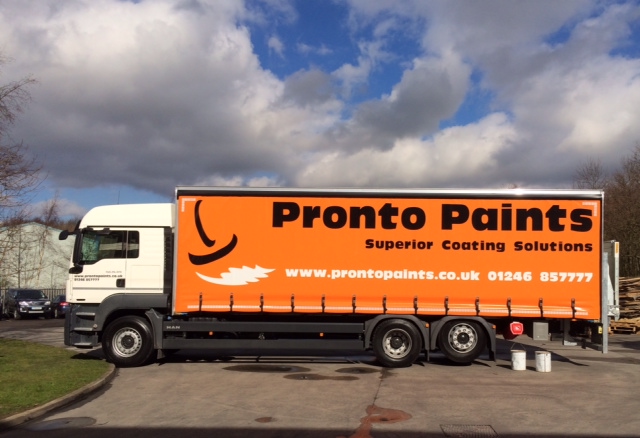 As we've been sharing on the website and across social media, we're celebrating the 30th anniversary of Pronto Paints trading as an industrial 'one coat' specialist manufacturer throughout August 2019.
The last decade has been characterised by a commitment to product and service innovation that has fuelled growth. We've continued to open up vertical markets, adapting our coatings expertise to a variety of challenging sectors including agricultural and construction equipment, facilities and commercial refinish.
There has been significant investment in process and technology which has led to us ultimately increasing our production capabilities from 27,000 sq. ft to 81,000 sq. ft and annual production of over 3m litres.
All the while, we've worked hard to meet exacting national and international standards and have now won three coveted BCF Coatings Care Awards.
Pronto, with over 300 product lines made in and shipped from Chesterfield, is now the preferred high technology surface coatings partner for scores of businesses.
We're incredibly proud of what we've achieved and excited about what comes next.
We've been releasing news every week through August 2019 to celebrate our #30thAnniversary at www.prontopaints.com. Check out our Twitter (www.twitter.com/prontopaints) as we pay tribute all month long to other ground breaking products, initiatives and innovations that changed the world after being introduced to the world in 1989.
#ProntoIs30