Pronto Paints reopens covid-19 secure on-site coatings trials and evaluations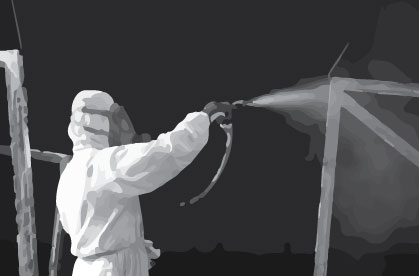 We're delighted to be taking the next step towards returning to full operations by reopening our onsite technical trials and coatings evaluations for customers.
Evaluations have been a critical part of testing and suitability processes throughout our thirty years in business. Ensuring the right coatings are selected for each application is an important part of building trust in both the product and the service.
Risk
Following a period of risk assessment, we're now making our technical teams available to support existing customers and also to assist potential customers looking to switch to Pronto's excellent range of industrial coatings.
Naturally, each visit is subject to a specific assessment and we're happy to work with businesses who want to trial Pronto coatings, perhaps for the first time.
We're especially interested in talking to specialists looking to improve their finishes in modular buildings and facilities maintenance applications related to floors, walls, cladding and roofing in factories, warehouses, laboratories and docks.
Assessment
We can provide details about our own approach to visiting your premises but is important that this fit in with your own guidelines, so it is crucial you also complete your own assessment.
Refer to the latest government advice about reopening your site for business and pay particular attention to the following:-
What is the nature of the work required?
Where exactly is the work going to be conducted?
What PPE is required?
What security clearance is required?
What aspects of the site are off-limits are strictly for your staff only?
What access and parking is required?
What facilities are made available for on-site contractors who are onsite for several hours?
We're here to help and look forward to working with existing and new customers over the coming weeks and months.