MD's update May 2022: Interpreting our year end coatings sales data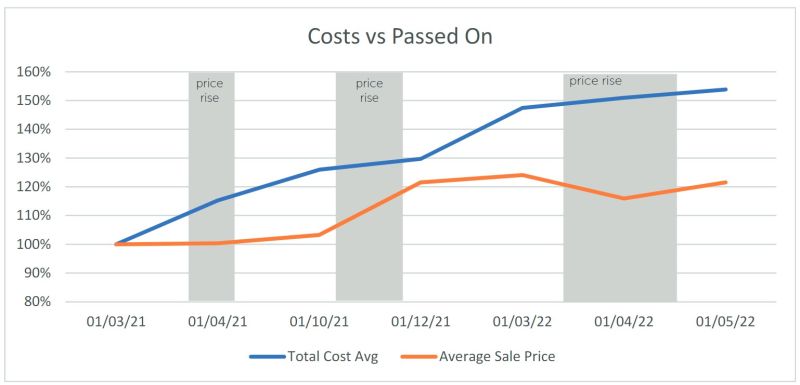 By way of update, the latest data on the ongoing battle to absorb as much of the continual price increases as possible. Average raw material price is now up 55% since last March, this is separate to the energy and overhead increases (I don't want to know the true extent!)
We continue to prioritise supply and availability – its no good having a cheap price if the lead time is 4 weeks.
As something of a "bell weather" company – we supply so many UK sectors, we also notice patterns in the data.
The dip in average selling price in April suggests a trend towards economy products being more popular again. It's a good job we have a wide range to cater for all tastes and budgets.
Zinc Phosphate Industrial Primers might not be exciting new technology but they underpin so much of what we do and what the market needs!

Get in touch if we you're struggling to keep your supply lines running. Drop us a message here or call 01246 857777 if you'd like to talk.