MD's update June 2022: Sales spikes indicate demand for coatings is strong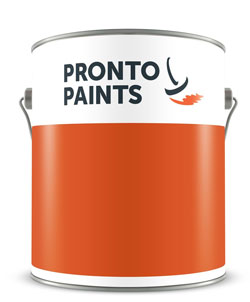 We're seeing these kinds of spikes more and more. A few weeks back we were hit with a huge spike in demand. As the graph shows, we usually make around 11-12k litres a day.
We're not sure if it is the competitive pricing, quality product or amazing reliability and consistency on delivery days – perhaps a little bit of everything.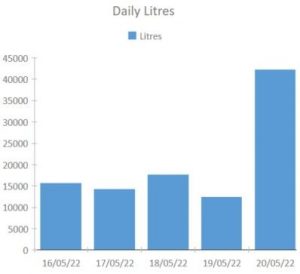 Working hard with our supply chain – and a special shout out to WhitChem Ltd for an incredible turnaround on much needed isocyanate – we're optimistic we can meet the challenges ahead.
Thought this was a development worth sharing as the UK seems to be seeing strong demand for industrial coatings despite uncertain times. 
With over 300 products we should be able to help you out if your current supplier has issues or you'd like a second source – sensible approach.
Get in touch if we you're struggling to keep your supply lines running. Drop us a message here or call 01246 857777 if you'd like to talk.