MDs Update August 2022: Marking 21 years in the coatings industry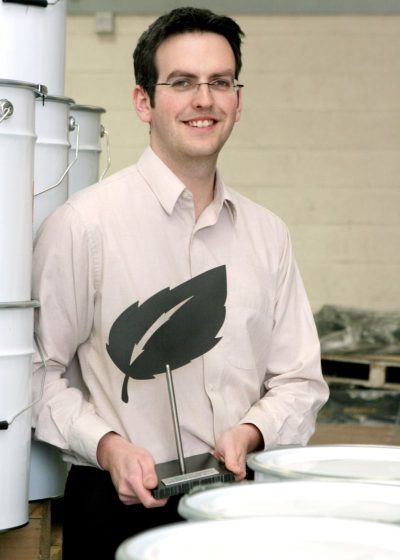 21 years in the coatings industry
In the last month, I quietly passed 21 years working full time at Pronto. 
A neat way to summarise that expanse of time is to break it down into three, seven year blocks. 
During the first seven years, I was learning the ropes from the best mentor anyone could ever wish for. 
That became invaluable as during the next seven years I really had to apply what I'd learned whilst learning on the job after taking over the MD role due to the saddest of circumstances.
Another seven years seem to have flown by in the blink of an eye as Pronto continues to grow and expand despite the best efforts of the global market and unprecedented events of force majeure.  
We're now making 3 million litres a year of a wide variety of products and also toll manufacturing more and more. 
Always remaining true to the core beliefs of trying to give good service at a competitive price.
"You won't get better for less" will always drive my ethos.
So what does the next seven years hold? Who knows.
But if you want to discuss coatings, benchmark pricing in uncertain times, you know where we are. 
At least, I haven't aged a day in the last twenty 21 years!
Update on Pronto supply line planning 
Another month and another series of challenges on the pricing front. There are signs of a few materials starting to peak whilst others that rely more on high energy inputs are careering upwards yet again.
At Pronto we're actively sourcing materials from further afield which enables us to insulate ourselves and customers from some of the price increases (the Dominican Republic being the latest).
We're continuing to proactively bulk-buy as much as we can on global markets, with the aim of squeezing the margin as low as we dare so our customers remain as competitive as possible. 
If you need coatings in a hurry, we want to be in position to respond and provide the level of service you are accustomed to.
If you're taking time off this summer (please do and please enjoy it) – this year isn't quite finished with us yet!
David, August 2022