Pronto Paints shortlisted again for prestigious environmental award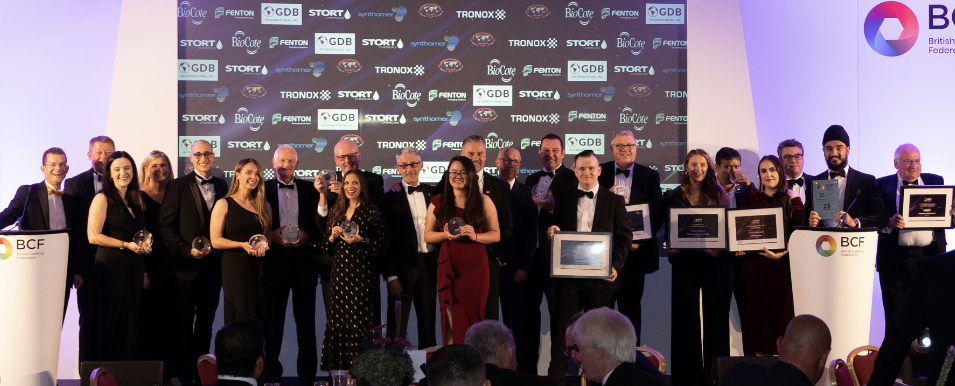 Chesterfield, 16th October 2023
Family-owned industrial coating specialist, Pronto Industrial Paints Ltd, has once again been recognised for its commitment to best practice in environmental stewardship and sustainability. 
The company has been shortlisted in the esteemed Coatings Care Overall Best Performer category at the 2023 British Coatings Federation (BCF) Awards.
The Coatings Care Best Performer Award shines a spotlight on the best practices in environmental leadership. Shortlisted finalists have been shown, based on independently evaluated and benchmarked data from members, to be doing the most in reducing their environmental impact. 
The BCF Coatings Care Award is a testament to the industry's drive as a whole towards a sustainable future, acknowledging and championing those at the forefront of this movement.
Managing director David Beckford "We are immensely proud to once again be recognized for our dedication to environmental best practices. Our history with the Coatings Care Award speaks volumes – having won it three times previously in 2003, 2008, and 2011. Every accolade is a reaffirmation of our ongoing commitment to sustainability and the environment."
The winners will be unveiled at the BCF Awards dinner which takes place on Thursday, 19th October, at The Grand Hotel in Birmingham.