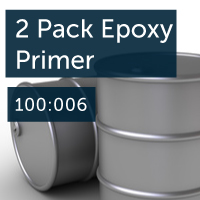 100:006 2 Pack Epoxy Primer
At a glance
Robust general use industrial epoxy primer
Overcoatable with 2K epoxy or 2K polyurethane finishes
Medium solids
Excellent anti-corrosive properties
Intended Uses
Combining an epoxy resin system with excellent anti-corrosive properties, 100:006 is designed to be a relatively quick drying two-component primer for various paint systems over shot blasted steel.
Details
Colour
Lt Grey, plus a limited colour range (subject to commercially viable order quantities).
Gloss Level
Matt
Volume Solids
Around 69% dependent on colour
Recommended Film thickness
Typical wet film thickness when applied is 100 microns (50 microns dft).
Theoretical Coverage
Approx 10 square metres per litre at 50 microns dft. NB. The practical coverage rate depends on many factors and will be less than the theoretical figure.
Method of Application
Can be applied by conventional or airless spray (13-15 thou airless tip).
NB. Not recommended for hot spray or electrostatic application.
Drying Time
Touch Dry ……. 45 minutes.
Handle Dry ….. 6 hours.
Full Cure ……… 7-10 days dependant on temperature.
(Drying times are quoted at 20°C and will vary with actual conditions such as: film thickness, air movement, temperature and humidity.)
NB. The drying time depends on the ambient temperature, air movement, and relative humidity and will be dramatically retarded where an excessive amount of paint has been applied. In extreme cases coating failure may occur when applied when adverse conditions such as in low temperatures and high humidity prevail during application or the drying process.
Base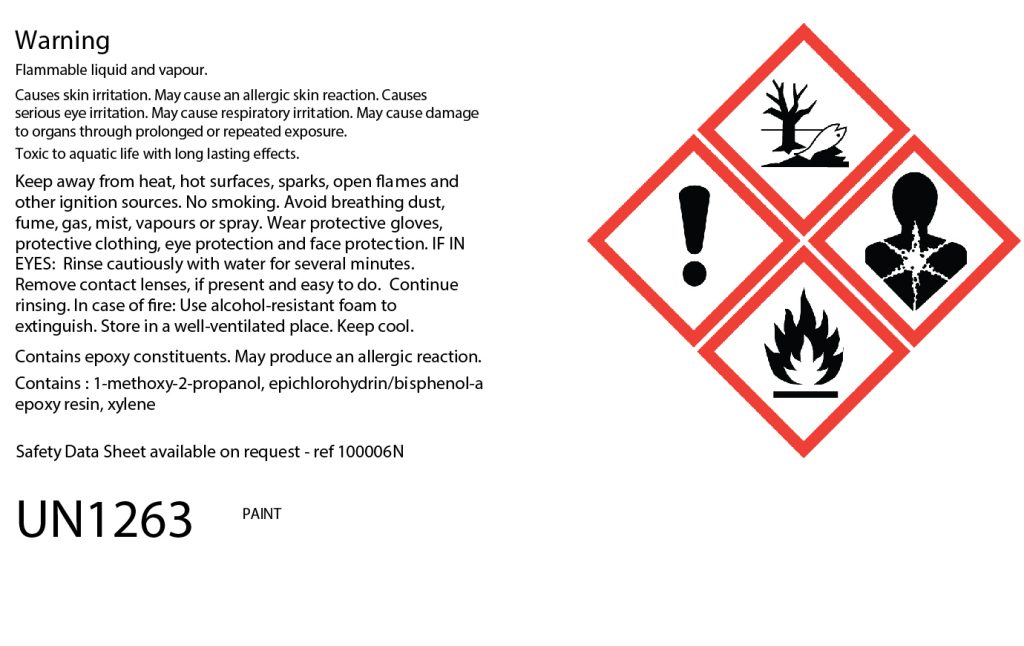 Hardener