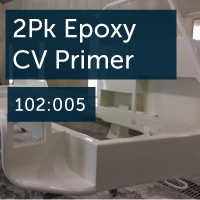 102:005 2 Pack Epoxy CV Primer
At a glance
Excellent wet edge properties
Achieves good gloss holdout
Ideal for commercial vehicle chassis
Anti-corrosive pigmentation
Intended Uses
102:005: is a high build, high solids, zinc phosphate reinforced, two-pack epoxy transport primer-surfacer characterised by excellent anti-corrosive performance. It dries to give a smooth mid-sheen appearance that promotes outstanding gloss hold-out in subsequent topcoats. It has been scientifically formulated to give excellent flow and leveling characteristics together with an extended wet edge time ideal for the painting of commercial vehicles, trailers, plant and agricultural equipment where good tolerance is required to the high film builds encountered when multiple spray passes are used in difficult to reach areas.
Details
Colour
Available in CV Beige.
Gloss Level
Low Sheen.
Volume Solids
Around 51%.
Recommended Film thickness
Typical dry film thickness when applied is 60 microns.
Theoretical Coverage
Approx 8.5 square metres per litre at 60 microns dft. NB. The practical coverage rate depends on many factors and will be less than the theoretical figure.
Method of Application
Apply by airless, air-assisted or conventional spray.
Drying Time
Touch Dry ……. 45 minutes.
Handle Dry ….. 2 – 3 hours.
Full Cure ……… 7 days.
(Drying times are quoted at 20°C and will vary with actual conditions such as: film thickness, air movement, temperature and humidity.)
NB. The drying time depends on the ambient temperature, air movement, and relative humidity and will be dramatically retarded where an excessive amount of paint has been applied. In extreme cases coating failure may occur when applied when adverse conditions such as in low temperatures and high humidity prevail during application or the drying process.
Base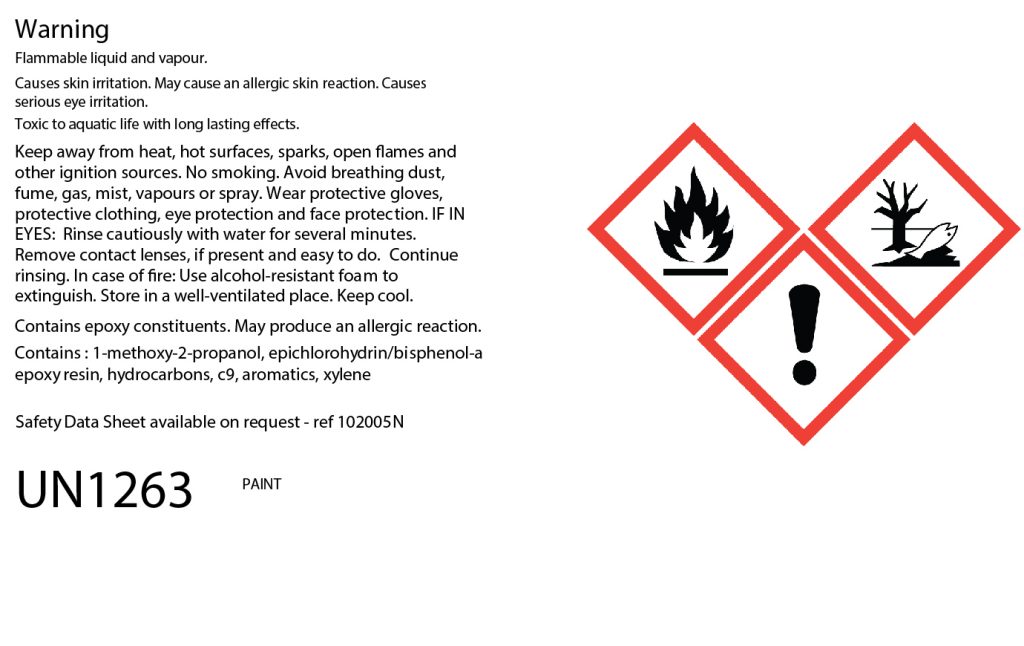 Hardener