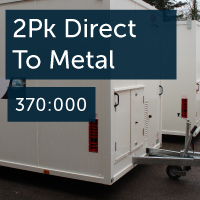 370:000 2 Pack Direct to Metal
At a glance

No primer required
Glossy finish
Suitable for plant, machinery and agricultural applications
Excellent corrosion resistance over bare metal
Intended Uses

370:000 is a direct to metal 2 pack system suitable for a wide range of applications on most ferrous metals. It provides a tough anti-corrosive protective coating with good gloss and colour retention.
Due to its excellent exterior durability and chemical resistance, it is particularly suitable for applications where a longer coating life to first maintenance is required, provided that the use of an isocyanate based curing agent is permissible. Applications include a wide range of steel fabrications such as trailers, chassis, agricultural implements and other machinery.
It is designed for application directly onto a variety of ferrous metals and some plastics. It is highly durable and is resistant to many common chemicals including battery acid, alkalis, grease, oil, etc.
370:000 in ready for use form has a VOC below 420g/l and also conforms to Department Of Environment PG6/23 Clause 20 (d)(v), to help achieve target emissions of 0.60 under the SED.
Details
Quantity
7.5l kit
Colour
Available in a wide range of colours including most British Standards, RAL and special colours to customer requirements.
Gloss Level
Gloss (typically 85%), varying slightly with film thickness and if force drying is used.
Volume Solids
Nominally 55%, varying slightly with colour.
Recommended Film thickness
Typical wet film thickness when applied as a finish is 75-100 microns (40-55 microns dft).
Theoretical Coverage
When applied as a direct to metal primer/finish, typical wet film thickness 130-180 microns (72-100 dft). Approx 7.3 square metres per litre at 75 microns dft. NB. The practical coverage rate depends on many factors and will be less than the theoretical figure.
Method of Application
370:000 can be applied by :
Conventional Spray equipment (suction, gravity) (1.8mm – 2.0mm tip), Airless Spray, Air Assisted Airless Spray (11 – 15 thou tip), Brush or Roller
Drying Time
Touch Dry .….40 – 60 minutes.
Handle Dry ….. 3 – 4 hours.
Hard Dry …. 24 hours.
Full Cure …. 7 days
Drying times are quoted at 20°C and will vary with actual conditions such as: film thickness, air movement, temperature, humidity and the primer used (its type, overcoating interval and film thickness).
Force drying will reduce drying times significantly. Full cure is achieved after approximately 30-40 minutes at a metal temperature of 60°C, with the coating being dry to handle once the metal has cooled to room temperature
Core colours for this product
Review all colours
Still not found your colour?
If you can't find the exact colour you're looking for then type your specific colour reference here.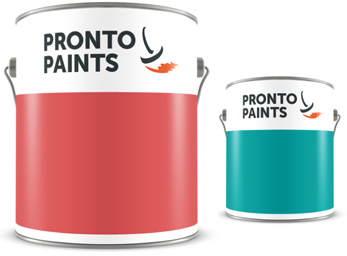 Base

Hardener