Floorpaint Guidance Notes now available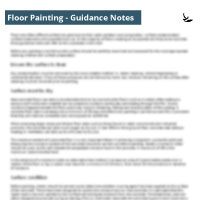 Floors are often difficult surfaces to paint due to their wide variation and composition, surface contamination, surface treatments and expected end use.
To that end, Pronto are pleased to offer guidance notes designed to help the job go well.
In the coming weeks and months we will add more guides to our site, next up is steelwork.