A guide to switching away from Lead Chromate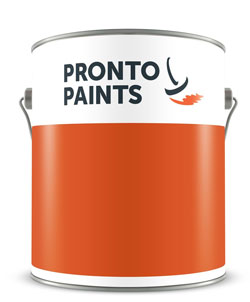 Authorisations in place for lead chromate by ECHA (REACH/16/3/1 and REACH/16/3/7) mean that Pronto Industrial Paints can only legally sell lead-containing products to industrial users until 21st May 2022. Professional Use is now phased out since May 2019. This means that most customers using affected products are required to switch to lead-free alternatives.
Alternative Pigments:
There is no direct like for like replacement with identical properties, alternatives may require compromises in performance such as durability, opacity and brightness.
It could be necessary to adjust for example: application and drying methods and conditions, maintenance programs of painted items, colour selection or to accept some diminution in performance.
FAQ:
Q. I have noticed that the colour looks different under factory lights compared to natural daylight.
A. Lead based pigments are normally used to obtain certain colour matches. However, lead free has to use different pigments which have lower opacity being organic pigments and react differently in certain lights.
Q. I am finding that the coverage of the paint is not as good as lead-chromate.
A. Due to lower opacity of organic pigments a thicker film or an extra coat may be required to achieve a better coating level. It also depends on texture of the product as paint with a higher gloss content will result in less hiding power.
Q. Will lead-free alternatives cost more in comparison?
A. Lead-free formulas are more costly due to the pigments that are required to achieve the desired colour.
Q. I use paint in an industrial static location, am I still required to switch?
A. Unless further appeals and court cases change the dates, is it legal to sell lead based products to industrial users until the 21st of May 2022. Part of this authorisation is the need to undertake biomonitoring and also air monitoring for chromium. As before, HSE states that employers need to put in place systems of work and controls when using lead so that evidence of safe working conditions can be provided in case of complaint. We use pigments with the lowest 'soluble lead' content which can help reduce the hazards associated with lead chromate. However, to future-proof products it is recommended to look at and trial the lead free versions before the 2022 deadline.
Q. What are the specific measurements needed to allow me to continue using lead chromate based product until 2022?
A. There is a number of measures needed to be in place before use of lead chromate based products:
Air Monitoring- employers need to demonstrate that exposure is below the prescribed concentrations.
Biomonitoring: Blood Lead- employer to carry out investigation, review control measures and take steps to reduce employees blood lead concentration below the action level so far as reasonably practicable.
PPE and Extraction-
Personal Protective Equipment (PPE) consists of dermal and respiratory protection:
Gloves: nitrile, PVC
Clothing: coveralls, aprons and shoe covers
Respiratory Protective Equipment (RPE)
It is required that employees receive PPE and training whenever there is a risk to health and safety that cannot be adequately controlled by other or where process, operational and engineering measures alone are not adequate to control exposure.
Notifying ECHA- all users of an authorised substance must notify ECHA within three months of the first delivery of the substance.
The change in regulation will demand more users need to purchase the alternatives, all contributing towards a safer future. For further advice please contact our Technical Service Department or your Area Sales Manager on 01246 857777.