Strata Products Ltd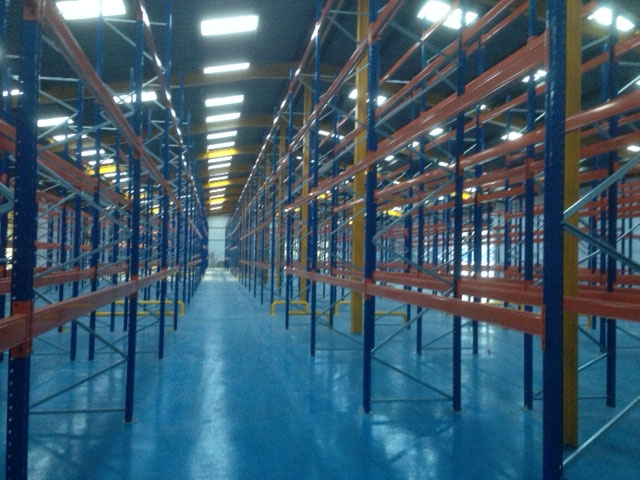 Pronto Industrial Paints were contacted by Strata Products to help refurbish an old abandoned/derelict factory. The factory itself was built in the late 60's and used by a wood products company, this was closed down in the recession of the late 80's. Part of the factory, at the turn of the century was then used by a recycling company to recover coal from local slag heaps, this waste from the production of coal from local mines was sifted to remove small pieces of coal from the sludge, often the coal was wet. During this time the factory floor became contaminated and ingrained with the remainder, this process went on for a number of years.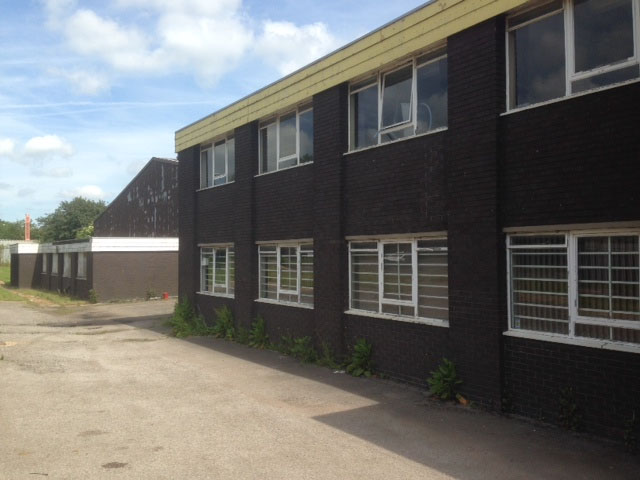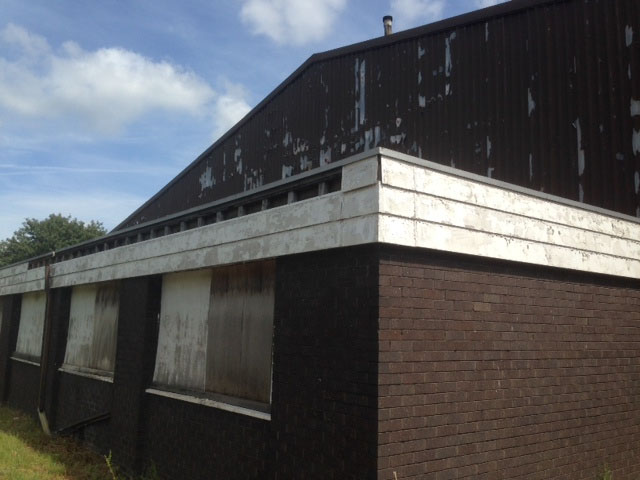 As the photo's show, after being power washed and scrubbed, the floor was still in a poor condition. Also the walls of the building were wet, damp and stained caused by rain water leaking inside from blocked guttering. The steel uprights were also showing areas of rusting.
This was a major challenge to put the factory back into a modern production facility.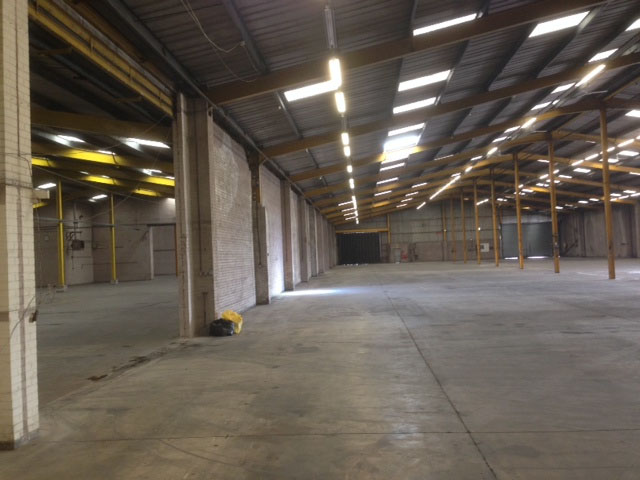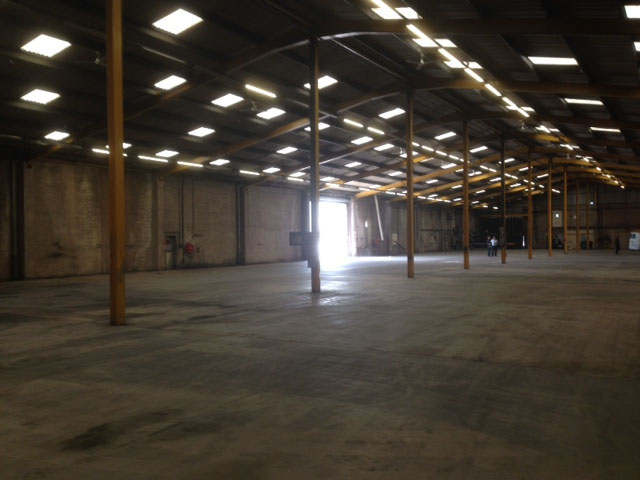 Pronto Paints were given a task to supply the right products for the job in hand.
The total area of floor to be coated was 5500m2
The client wanted to use the building as a production manufacturing facility in Zone 1 and for storage / warehousing in Zone 2
This meant the use of a chemical resistant coating, because of machinery oils and hydraulic lubricants. This would be capable of withstanding high fork lift truck traffic with an easy clean surface for years to come.
Pronto to the Rescue
We immediately sent our technical support staff to look at the condition of the site and duly submitted our recommendations to Strata Products Ltd, during discussions we were told to try and avoid the expensive cost of track blasting the floors, so the way forward was to trial our 101-100 2Pk Epoxy High Performance Floor Coat.
Floor Test Patches were conducted on various areas concentrating on the most contaminated stains.
Following the correct preparation and application the full curing time was allowed, to enable the coating to gain its full adhesion properties.
Our Technical Team then conducted full adhesion tests and concluded that our 2Pk Epoxy Floor Coat was indeed the ideal coating for the job.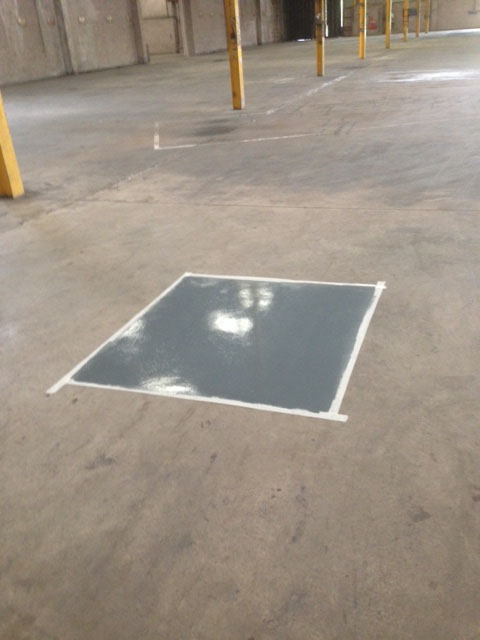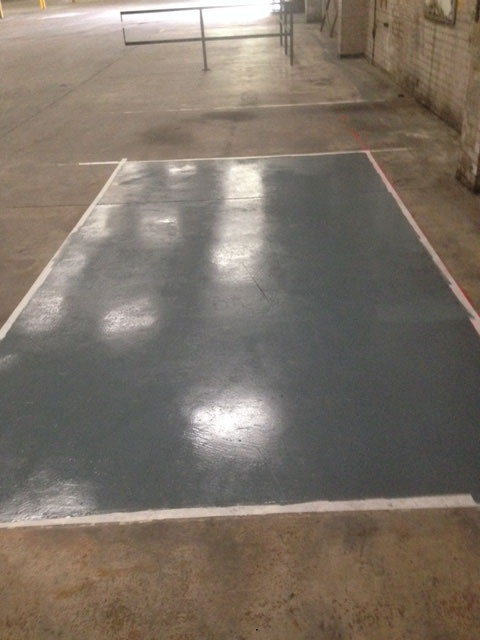 The Main Job
Using professional contractors hired by Strata, the walls were cleaned and painted with 2 coats of quality emulsion and the steel uprights were coated in Pronto 203-230 QD Brushing Gloss Finish.
The floor was then coated in 3 coats of 101-100 2pk Epoxy High Performance Floor Coat Paint. This provided a quick curing durable finish, with ease of application.
Strata Products Production Director, James Kavanagh said "I am so pleased that I had invited Pronto Paints to resolve a considerable problem for my company. Everything they did was with complete competence and efficiency and it all happened when they said it would"
"Everything had been taken care of by Pronto Paints, as there was also large strategic problems to get around as complete electrical re-wiring of the building together with Plumbing and Security was ongoing at the same time, Pronto Paints Manufactured and delivered on time, all the requirements as requested by the Project Manager."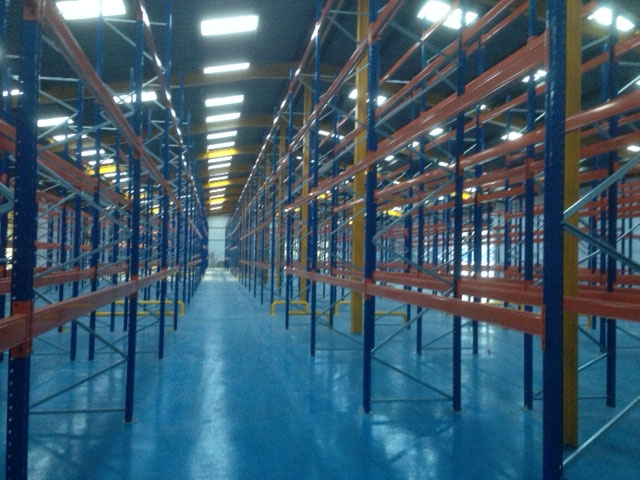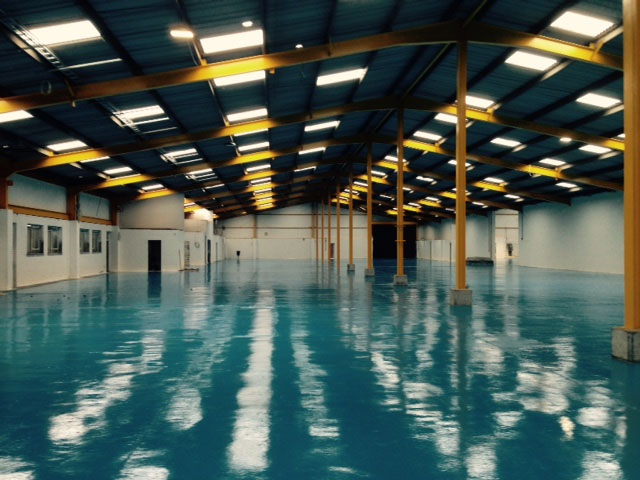 Now Let Pronto Paints "Cure" your Facility Problems