Which floor paint to choose? A guide to selecting the right paint for your flooring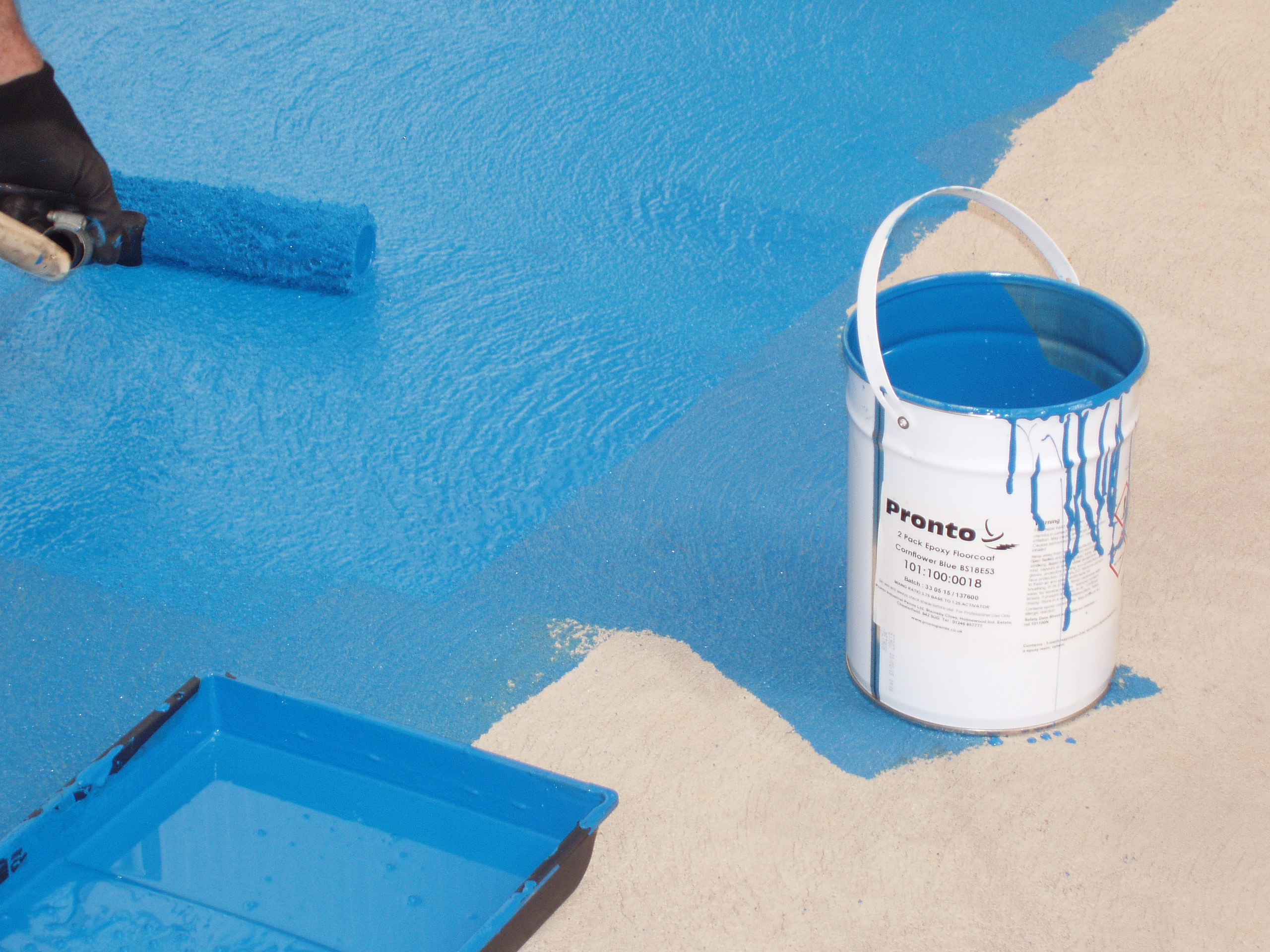 Industrial floors are often challenging surfaces to paint due to their wide variations and composition, as well as their exposure to harsh conditions. However, once painted, they are even harder to maintain.
A good-quality floor paint will withstand harsh conditions, be safe to walk on and look good. Most importantly, it will help protect your floor and save you money in the long term.
At Pronto Paints we have spent years testing and perfecting the right paints for different industrial floor types, to ensure your floor stays sealed and protected for longer, whatever its environment.
A common mistake we tend to make when covering warehouse, workshop and factory floors is not preparing the surface correctly before covering it, followed by not using the right paint for the type of floor. This leads to the floor coatings peeling and degrading sooner than expected. We have written this short guide to avoid these problems and help you prepare your surface before painting as well as advise you on selecting the correct Pronto Paints coating for your flooring.
First step: Preparing your floor
A visual assessment may give you a general idea of the condition of your flooring, but often there are hidden issues that must be taken care of before it is too late. Ensuring you take the correct steps to preparing your floor before application will guarantee a durable paint job.
Firstly, clean your whole surface either by steam cleaning, solvent degreasing or mechanical abrasion.
Secondly, make sure the surface is dry. If you paint over a damp floor, the excess moisture trapped beneath the paint could cause blistering, flaking and discoloration. A common mistake is painting a new floor after it has been left but before it has completely dried out. On average a new concrete surface should always have been laid for over 28 days per inch laid prior to painting. For larger areas this could take longer. Dampness can also be a problem for older floors such as a cellar floor. If this is the case, you should consider putting down a damp proof membrane to avoid any future problems.
To assure your floor is not damp, we would advise using a moisture meter. The meter should show no more than 4% moisture. If you can't get hold of a moisture meter an alternative test method is to tape an area of impermeable plastic over a section of the floor or lay a rubber mat and leave it for a minimum of 24 hours. If there is any presence of moisture this should show up.
Lastly, the surface should be prepared correctly. The ideal method for surface preparation is vacuum blasting. This method is based on the principle of blasting sand, grit or steel at high velocity in a stream of air, with the aim of removing any loose or brittle layers such as cement laitance. Alternatively, surface grinding machines can be used. This has the added advantage of levelling the surface profile of the floor and removing any flexible adhesive residues, which tend to be tough to remove simply by blasting.
Both these types of machines can be hired. However, if the job is big you may prefer to hire a contractor directly.
Second step: Selecting the appropriate paint
At Pronto Paints we have four main floor paint products. Choosing which of these paints best suits your flooring largely depends on what your floor endures daily, and what your budget is.
300:600 product – the economy option
101:100 product – for floors exposed to harsher conditions
350:100 product – the full package
350:610 product – the fast-drying slip resistant floor paint
We also have a series of specialist paints for the more unconventional projects.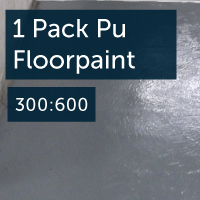 Our 300:600 paint is our economy floor paint. This paint is the preferred choice for general maintenance and floors used as pedestrian walkways and safety areas.
 It is a high-quality paint ideal for general maintenance as it dries to a durable but smooth finish with a high sheen. This high sheen makes it easier to clean.
We would recommend it for floors less prone to wear and tear, and less exposed to harsh environments.
It has a good resistance to splashing of fluids such as petrol, oils and acids. However, if your floor is regularly exposed to fluid spills we would recommend our 101:100 product.
This paint is also ideal for identifying safety areas and safety lines.
It is a relatively fast drying paint (around 12 hours before it can be exposed to foot traffic).
This is our economy product for the more cost sensitive projects. Nonetheless, if your floor is going to be exposed to heavy traffic and harsh conditions, another more specialist paint such as the 101:100 or 350:100 would be better suited as it would be more durable and cost-effective in the long run.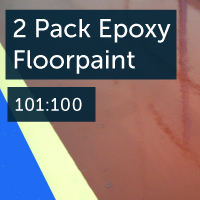 101:100 2 Pack Epoxy floor paint is a high performance hard-wearing floor covering with excellent resistance.
This product is recommended for areas with constant moving machinery such as fork trucks, or heavy footfall traffic
This product is suitable for floors regularly exposed to chemicals including battery acid, alkalis, grease, oil and diesel.
This product is designed to have a long maintenance life.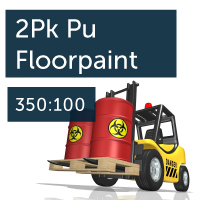 Our 350:100 2 Pack Polyurethane paint offers the total floor paint package. It provides the best performance and aesthetic qualities coupled with excellent chemical resistance.
This paint is fast drying (30 minutes until touch dry and 8-12 hours until hard dry) so is ideal for floors which can only be out of use for shorter periods of time
This paint is designed for floors exposed to heavy traffic and constant moving machinery.
It is suitable for floors regularly exposed to chemicals including battery acid, alkalis, grease, oil and retains its gloss even after spillages.
We also have a few additional products for specific conditions, such as slip resistant coatings.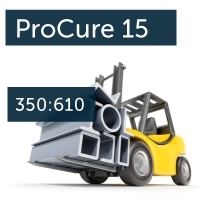 This floor paint is very quick dry. It dries even quicker than our Epoxy product and just needs an overnight dry before the floor can be used to service traffic. It is ideal for floors which can only be out of use for very short periods of time.
This paint is slip resistant so there is no need for additional aggregate.
This product can also be applied by airless spray or air assisted spray.
Alternatively, our 095:200 slip resistant additive can be added to any of the floor coat products immediately after applying the first coat.
If in doubt about which floor coating to choose, it may be worth checking the compatibility of the selected floor paint by painting a 1m2 area first to test it.
Third step: Choosing a floor paint colour
Once you have selected your type of paint, the next decision is what colour to go for.
All our paints come in a wide range of colours, and we can create bespoke colours for specific requirements subject to quantity orders.
For more information visit our colour charts.
Fourth step: Applying the paint
All the paints above are best applied by conventional spray, by brush or roller. They are not suitable for airless or air-assisted sprays (with the exception of the 350:610 ProCure product).
For new floors two coats should be sufficient. The first coat should be thinned 20-30% to act as sealer coat. This should be followed by one or two additional coats (after overnight drying) depending on the degree of wear the floor will be subjected to. The drying time needed will depend on the selected paint type.
To sum up, Pronto Paints offers four main coatings to cover most requirements. If you need something more niche, get in contact and we will see what we can do.
For more information about our floor paint products click here.