Spotlight on steelwork coatings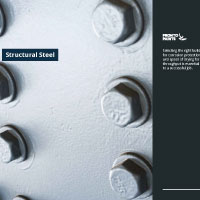 For over three decades, Pronto Paints coatings have protected critical structural steelwork assets for customers across the UK.
Check out our range below and clickthrough to access more detailed technical information about some of our flagship products for structural steelwork and metal fabrication protective applications.
200:026 QD Industrial Zinc Phosphate Primer
A fast drying zinc phosphate primer overcoatable with a range of Q.D. finishes that gives excellent protection to bare steelwork and fabrications. Comes in multiple colours and 5L and 20L cans.
Access technical specification here.
207:516 QD High Solids Industrial Primer
This is a primer for serious applicators operating in structural steel and metals. It is available for steel fabricators preferring a phosphate-based anticorrosive protection system with resistance to certain chemicals, greases and oils. Comes in 500L lots in red and grey.
Access technical specification here.
103:006 2 Pack Epoxy MIO Primer
An epoxy resin system with excellent anti-corrosive properties, designed to be a relatively quick drying two-component primer for various paint systems over shot blasted steel. Comes in silver and dark grey. Get in touch for minimum order.
Access technical specification here.
150:006 Cold Galv Zinc Rich (800ml).
A single pack sacrificial primer for steel. Offers excellent anticorrosive properties, dry film contains upto 95% zinc by weight. Conforms to BS 4652 Type 2. Comes in a special 800ml pot. Matt grey or silver grey.
Access technical specification here.
600:046 ST1Kprimer Waterbased Holding Primer
A waterbased holding primer for temporary protection of steel stock. Provides excellent overcoating properties and is touch dry in 10-15 mins. Comes in red oxide and grey as standard.
Access technical specification here.
These are just a handful of the specialist structural steelwork coatings available.
We're here to help and look forward to working with existing and new customers over the coming weeks and months.
And click here to learn more about our four step approach to choosing coatings for steelwork and ISO12944.