Top Ten Pronto Distributor Paints 2022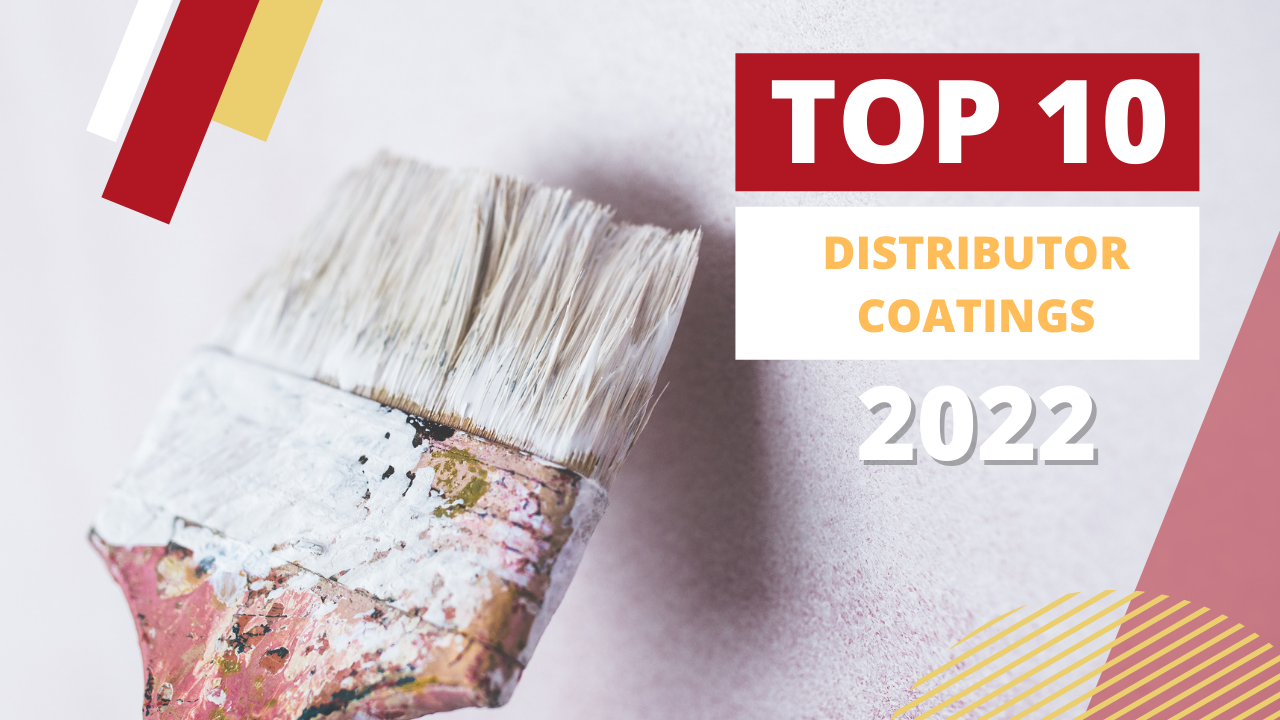 We're often asked which coatings achieve the most sales through distribution so we've looked at the sales data and can share our Distributor Coatings Top Ten for the very first time.
If you want to try out or stock any coatings listed below, just hit reply or get in touch with your Pronto contact directly.
We can help you position them to customers already taking existing Pronto products or run promotions to help switch customers over to them.
1. Quick Drying Industrial Zinc Phosphate Primer (200:026)
A fast drying general purpose anti-corrosive Zinc phosphate metal primer, giving a high build matt finish.
It can be re-coated with most types of finish and offers excellent protection of bare steel and fabrications with a good resistance to salt spray, humidity etc. Find out more about 200:026 here.
2. Quick Drying Sheen Primer Finish (203:042)
An economical, fast drying anti-corrosive one coat primer/finish, with a higher sheen level than usual.
For customers who wants their item to look good without costing the earth. Find out more about 203:042 here.
3. Quick Drying High Solids Industrial Primer (207:516)
A compliant primer for structural steel fabrication that dries to give a mid sheen finish with good all-round exterior durability.
Conforming to PG6/23 it contains a phosphate-based anticorrosive protection system and offers resistance to certain chemicals, greases and oils. Find out more about 207:516 here.
4. Quick Drying Gloss Spraying Finish (202:000)
A quick drying high gloss finish that offers a good all round durable finish that is resistant to mild chemicals with good exterior durability. Find out more about 202:000 here.
5. Quick Drying High Build Gloss Finish (203:142)
A gloss fast drying finish for waste, skips and container application giving resistance to chemicals with good exterior durability and excellent re-overcoating properties. Find out more about 203:142 here.
6. Quick Drying Anti Corrosive High Build Primer / Finish (203:052)
A high quality, fast drying anti corrosive primer/ finish for steel fabrication that yields a quick drying high sheen mild chemical resistant finish and excellent re-over coating properties. Find out more about 203:052 here.
7. Quick Drying High Solids Semi Matt Primer Finish (207:502)
Especially developed for the site cabin manufacturing industry, this finish provides a good all round durable finish, without the costly and time consuming preparation required for a standard type product. Find out more about 207:502 here.
8. 2 Pack Epoxy Floorpaint (101:100)
A high performance, hard wearing epoxy floor coating with excellent resistance to most chemicals including battery acid, alkalis, grease, oil, etc. Suitable for medium to heavy traffic. Find out more about 101:100 here.
9. PU Gloss Floorpaint (300:600)
A relatively fast drying floor paint that dries to a hard durable finish.
Gives good resistance to splashing with petrol, lubricating oils, mild alkalis, dilute mineral acids (including battery acids), grease and water. Find out more about 300:600 here.
10. ProTect Vinyl Sheen Primer/Finish (450:004)
A single pack, vinyl sheen primer/finish, which provides outstanding adhesion and high impact resistance to both clean steel, galvanised surfaces and existing prepared finishes. Find out more about 450:004 here.
Want to arrange a trial or samples? Get in touch here.