Used and trusted by major airports and carparks throughout the UK, we specialise in large orders with short leadtimes.

For over 10 years we have manufactured a highly competitive range of linemarking paints, that comply with the relevant sections of BS 1436 and 1871. WIth over 500,000 litres made every year, we understand the requirements of this demanding sector.

Our solvent based systems include a proven Chlorinated Rubber and high performance Epoxy Ester single pack that dry within 10 minutes, and for more demanding areas we offer a durable Two Pack Epoxy.

Our ST1K waterbased acrylic range offers the same fast trying times, making them ideal for areas where solvents aren't suitable.

For powerfloated floors and other tricky substrates take a look at our adhesion promoter.
Waterbased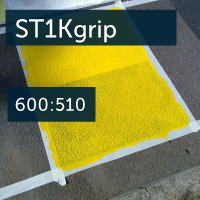 600:510 ST1Kgrip
Waterborne credentials
Slip resistant properties
Fast drying
Quick return to service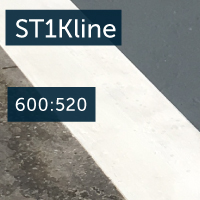 600:520 ST1Kline
Waterborne coating suitable for new tarmac
Fast drying
Rain Resistant after 40 minutes
Good adhesion to existing single pack line marking
Single Pack
Two Pack